05th June 2020 Current affairs & Daily News
SpaceX's Dragon spacecraft with two NASA astronauts successfully docked with the International Space Station (ISS) after a historic launch from the Kennedy Space Center in Florida, marking the dawn of a new age in commercial space travel
About:
The SpaceX Crew Dragon spacecraft, carrying astronauts Behnken and Hurley, lifted off atop the company's Falcon 9 rocket from Launch Complex 39A at NASA's Kennedy Space Center.


The crew will be welcomed aboard the ISS, where they will become members of the Expedition 63 crew, which includes NASA astronaut Chris Cassidy.


The rocket, named Falcon 9, which carried the spaceship into the orbit, was built by SpaceX, a company founded by billionaire entrepreneur Elon Musk who also heads Tesla Motors which produces new-age automobiles.


The mission was called Demo-2, in keeping with the fact that it was still only a 'test flight', which if successful, would lead to more missions in the coming months.


Important Info :
Significance
With the liftoff, SpaceX became the first private company to launch people into the orbit, a feat achieved previously by only three governments: the U.S., Russia and China.
This is the first time that astronauts have been launched from US soil since the STS-135 mission on July 8, 2011, following which all astronauts were flown to the International Space Station in Russia's Soyuz Capsule.
Source : Indian Express (Science & Technnology)
Daily Current affairs and News Analysis
The Union Cabinet in its meeting held on 3rd June, 2020 took several landmark decisions for helping India's farmers while also transforming the agriculture sector
1) Cabinet approved historic amendment to the Essential Commodities Act
With the amendment to Essential Commodities Act, commodities like cereals, pulses, oilseeds, edible oils, onion and potatoes will be removed from list of essential commodities.


This will remove fears of private investors of excessive regulatory interference in their business operations. The freedom to produce, hold, move, distribute and supply will attract private sector/foreign direct investment into agriculture sector.


But in situations such as war, famine, extraordinary price rise and natural calamity, such agricultural foodstuff can be regulated. However, the installed capacity of a value chain participant and the export demand of an exporter will remain exempted from such stock limit imposition so as to ensure that investments in agriculture are not discouraged.


2) Cabinet approved 'The Farming Produce Trade and Commerce (Promotion and Facilitation) Ordinance, 2020'.
Under it, farmers and traders will enjoy freedom of choice of sale and purchase of agri-produce.


It will also promote barrier-free inter-state and intra-state trade and commerce outside the physical premises of markets notified under State Agricultural Produce Marketing legislations.


The ordinance also proposes an electronic trading in transaction platform for ensuring a seamless trade electronically.


The farmers will not be charged any cess or levy for sale of their produce under this Act.


It will thus pave the way for creating One India, One Agriculture Market.


3) Cabinet approved 'The Farmers (Empowerment and Protection) Agreement on Price Assurance and Farm Services Ordinance, 2020'.
It will empower farmers for directly engaging with processors, wholesalers, aggregators, wholesalers, large retailers, exporters etc., on a level playing field without any fear of exploitation. This eliminates intermediaries resulting in full realization of price for Farmers.


Sale, lease or mortgage of farmers' land is totally prohibited and farmers' land is also protected against any recovery.


Source : PIB (Economy)
Daily Current affairs and News Analysis
Following an AYUSH Ministry advisory, several states have recommended Arsenicum album 30 for preventive use against Covid-19, although there is no evidence that it works
About:
Arsenicum album 30 is a homoeopathic drug.


It is made by heating arsenic with distilled water, a process repeated several times over three days. It has less than 1% arsenic.


It is considered to correct inflammation in body and takes care of diarrhoea, cough and cold.


Important Info :
The Covid-19 context
There is no scientific evidence that the drug works against Covid-19, a fact stressed not only by medical scientists but also by some homoeopathic practitioners themselves.
No clinical trial or large-scale study having been undertaken anywhere to scientifically validate the use of Arsenicum album 30 as a preventive medication.
Source : Indian Express (Health)
Daily Current affairs and News Analysis
The National Centre for Polar and Ocean Research (NCPOR) predicts that there would be a 24% increase in the expansion of Ameri Ice Shelf (AIS) boundaries by 2021 and another 24% expansion by 2026 from its 2016 positions
About:
The floating sheets of ice called the ice shelves play a multi-faceted role in maintaining the stability of a glacier. Ice shelves connect a glacier to the landmass.


The ice sheet mass balance, sea stratification, and bottom water formation are important parameters for the balancing of a glacier. Latent and sensible heat processes do play important roles here.


The Ameri Ice Shelf (AIS) is one of the largest glacier drainage basins in the world, located on the east coast of Antarctica, at about 70ºS Latitude, 70ºE Longitude. The AIS dynamics and mass balance help in understanding the changes in the global climate scenario.


Important Info :
The National Centre for Polar and Ocean Research, (NCPOR) is an autonomous Institution of the Department of Ocean Development (DOD), Ministry of Earth Sciences, Government of India. It was established in 1998 and is situated in Vasco da Gama, Goa.
Source : PIB (Grography)
Daily Current affairs and News Analysis
The World Economic Forum (WEF) will adopt a new twin-summit format for its next annual Davos meeting in January 2021, by bringing together leaders from across the globe for in-person as well as virtual dialogues with a theme of 'The Great Reset'
About:
The gathering of the world's rich and powerful, held every year in Davos, the Swiss ski resort town, will also open its doors virtually for everyone across the world online and through a network of more than 400 hubs globally.


'The Great Reset' will be the theme of this unique twin summit in January 2021. In the run-up to the main annual meeting, the WEF will also host a virtual series, The Great Reset Dialogues.


Important Info :
The World Economic Forum (WEF), based in Cologny-Geneva, Switzerland, is an NGO, founded in 1971. The WEF hosts an annual meeting at the end of January in Davos, a mountain resort in Graubünden, in the eastern Alps region of Switzerland.
Source : Times of India (International Relations)
Daily Current affairs and News Analysis
Union Minister for Road Transport & Highways announced the development of a new Greenfield connectivity to Amritsar City from Nakodar via Sultanpur Lodhi, Goindwal Sahib, Khadoor Sahib as part of Delhi-Amritsar Expressway
About:
Under it, the road from Amritsar to Gurdaspur will also be fully developed and made completely signal free. With this, there will be options to travel to Gurdaspur onwards from Nakodar either via Amritsar or via


This greenfield alignment will not only provide shortest and alternate express connectivity to Amritsar city but also to other religious centres of Sultanpur Lodhi, Goindwal Sahib, Khadoor Sahib as well as the recently developed Dera Baba Nanak/Kartarpur Sahib International Corridor in Punjab.


Once the project is completed, the travel time from Amritsar to Delhi International airport will reduce by about four hours.


Ministry of Road Transport & Highways have taken up development of Delhi Amritsar Katra Expressway under Bharatmala Pariyojana.


Source : All India Radio (Economy)
Daily Current affairs and News Analysis
The International Day for the Fight against Illegal, Unreported and Unregulated Fishing iss being observed on 5 June, 2020
About:
On 5 December 2017 the United Nations General Assembly declared 5 June as the International Day for the Fight Against Illegal, Unreported and Unregulated (IUU) Fishing which was celebrated for the first time on 5 June 2018.


The date was selected because 5 June is the date, in 2016, when the first international treaty designed to end illegal fishing – the FAO Port State Measures Agreement – entered into force.


The UN Food and Agriculture Organization (FAO) is the lead agency for the new international day.


This international day is an important opportunity to highlight efforts to combat illegal fishing.


Important Info :
According to the FAO, illegal, unreported and unregulated fishing activities are responsible for the loss of 11–26 million tonnes of fish each year, which is estimated to have an economic value of US$10–23 billion.
To curtail this impact, Target 4 of Goal 14 of the Sustainable Development Agenda adopted in 2015, urges to "effectively regulate harvesting and end overfishing, illegal, unreported and unregulated fishing and destructive fishing practices" by 2020.
Source : United Nations (Enivronment)
Daily Current affairs and News Analysis
World Environment Day is being observed on June 5, 2020
About:
Objective of the day: World Environment Day is the United Nations day for encouraging worldwide awareness and action to protect our environment.


Date of observance: Every year on 5th of June.


Why June 5? To mark the first day of The United Nations Conference on the Human Environment which was held in Stockholm, Sweden from June 5–16 in 1972.


First year of observance of WED:


The host: Every World Environment Day has a different host country, where the official celebrations take place. This year's host is Colombia in partnership with Germany.


Theme: In 2020, the theme is biodiversity–a concern that is both urgent and existential.


Source : United Nations (Environment)
Daily Current affairs and News Analysis
Union HRD Minister and Minister of Housing & Urban Affairs Shri Hardeep. S. Puri jointly launched `The Urban Learning Internship Program (TULIP)'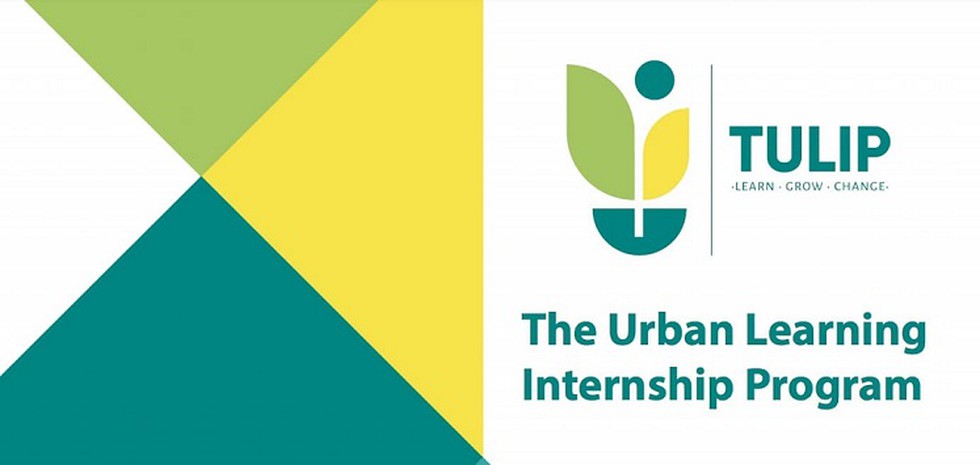 About:
Objective: TULIP is a programme for providing internship opportunities to fresh graduates in all Urban Local Bodies (ULBs) and Smart Cities across the country.


Eligibility: Any graduate who have completed B. Tech, B. Arch, B. Plan, BSc etc. can apply within 18 months from date of its graduation.


Benefits: This will not only help the interns get hands on experience in the vast activities of urban local bodies but will also help to create a resource upon which the industry can draw easily for hiring.


Background: TULIP has been conceived pursuant to the Budget 2020-21 announcement by the Finance Minister Smt. Nirmala Sitharaman under the theme 'Aspirational India'.


Bodies involved: Technical support for the platform shall be anchored by AICTE and the programmatic non-technical support shall be anchored by Minister of Housing & Urban Affairs (MoHUA) over a period of 5 years.


A Steering Committee under the Chairmanship of Secretary, MoHUA will review the progress of the program on a periodical basis.


Source : PIB (Education)
First ever India-Australia Virtual Summit was held between PM Modi and his Australian counterpart Scott Morrison
Key Highlights:
India and Australia have committed to elevate the bilateral Strategic Partnership concluded in 2009 to a Comprehensive Strategic Partnership (CSP). It is in line with India's increasing engagement in the Indo-Pacific region through her Indo-Pacific vision.


Both countries have committed to a new phase of the Australia – India Strategic Research Fund to promote innovative solutions for responding to and treating COVID-19.


They agreed to broaden defence cooperation by enhancing the scope and complexity of their military exercises and engagement activities. They also agreed to boost cooperation in the maritime domain.


Important Info :
It was the first time that PM Modi is holding a bilateral virtual summit with a foreign leader.
Source : All India Radio (International Relations)
Latest Current Affairs: